I think you misunderstand this:
klm isnt 2a
mohaas.net isnt klm/2a

Mohaas.net is created and developed by leaders of 2a and klm thats true.
I mention again, appelpitje and basel started the idea.
We klm members are part of the mohaas.net communitie not are the mohaas.net.
=K(L)M=

Foghorn

|Cpt

Fear the shadows, dooming out of the Fog.
El_Cinderell@ wrote:I lost my nervous already
Thank fuck I am very calm, otherwise I would have lost my nerves already...
Neutrally speaking, this topic is an attention whore and its only purpose is
to outrage people and start a shitstorm against mohaas.net.
Fact is:
You make dozen of people waste their time on a matter that does not belong
here. This is between MTM and MoHAAS.net.
All normal behaving communities can get an account at MoHAAS.net and are
welcome. There is no censoring or selecting there.
If you want an official statement, write an e-mail to
info@mohaas.net
and
you will get one. Making screenshots from chats with players that may not
even be MoHAAS admins is nonsense. Again, waste of your and our time.
To summarize, you are harming our project and community once again.
150 € now.
Last edited by
modder
on Thu Jun 25, 2015 10:53 pm, edited 1 time in total.
modder wrote:
150 € now.
Small, fast as a PING PONG ball
=K(L)M=

Ðodgy

|LdrOne clean motion. No hesitation.
Posts: 30
Joined:

6 years ago
modder wrote:

150 € now.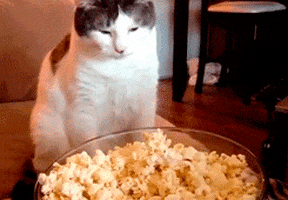 You remembered how much I love cats.
And I love popcorn too!
50 Euro.
Posts: 2
Joined:

5 years ago
I just added your server in the tool
Attachments

elaaaaa.jpg (389.48 KiB) Viewed 5372 times
Attachments

king-pop-1.jpg (225.06 KiB) Viewed 5361 times
=K(L)M=

Ðodgy

|LdrOne clean motion. No hesitation.
Posts: 3
Joined:

6 years ago
Attachments

funny-popcorn-art-clipart.jpg (39.01 KiB) Viewed 5356 times
---
Return to "General Discussion"
Who is online
Users browsing this forum: No registered users and 9 guests